Hra'gad suddenly rose his hands up into the air and the Absolute Title that was embeded into his body transported up high unto a hook made out of bone
Announcer: Ladies and gentlemen, this match is a time convergence match for the Absolute Undisputed Championship. The match will start in the ring, but after every 3 minutes time will converge coming from the power of the Absolute title- taking our combatants to moments in time all past, present or future! The objective of this match is to reach the Absolute Belt and remove it from the hook it is on.
And then.... the lights, darken.......
Your Judge, Jury and Executioner is here. Bow. Down.


Once the Darkness was cut with a single ray of cold, blue light at the entrance.... The Unholy One and Only had his head set down as a myst emerged from beneath him!!!! The Darkspade slowly rose his head, showing his emotionless eyes.... then in a sudden shocking display Brandon and Charon, who had lil Red in her arms, emerged from behind Darkspade. The camera quickly faded to Red Spyder who was beside himself.... Then the camera faded back to Darkspade.

It was clear that The Death Family actually stood behind Darkspade this once.... but it was not over, for Brandon suddenly raised his cane evoking the Holy Darkness along with Charon evoking the archlight with her Father!!!

With a lightning bolt striking where Darkspade stood, his body, soul and spirit were zipped back together again!!!!! And after the blinding flash subsided.... There stood Spade Deathen, The Guardian of Balance!!!!

HE IS KNOWN AS

THE

TAKER OF HOPE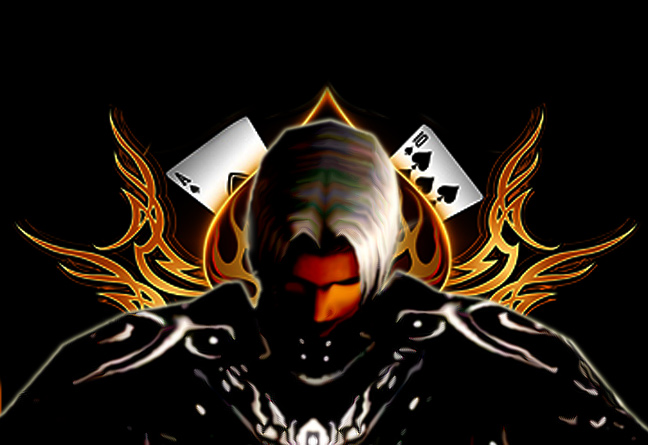 HE IS KNOWN AS

THE

BRINGER OF NIGHTMARES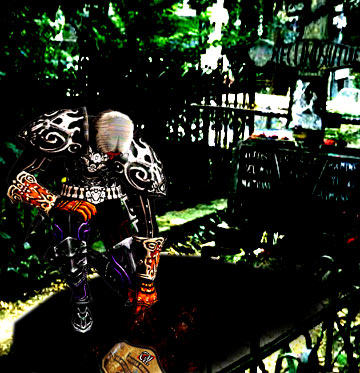 HE IS KNOWN AS

THE

THE DARKEST HOUR!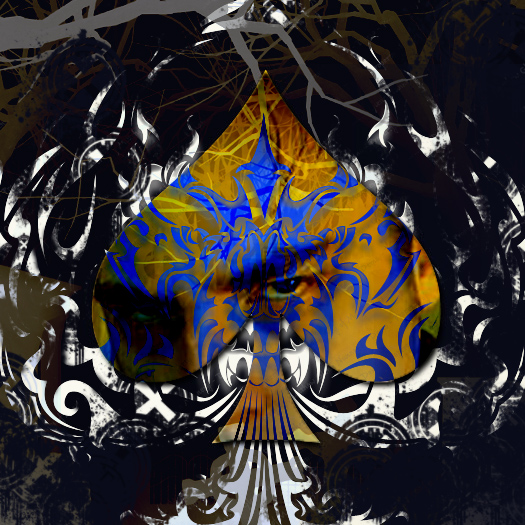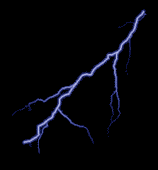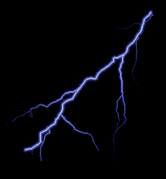 HE IS ALSO KNOWN AS

THE

THE GUARDIAN OF BALANCE!!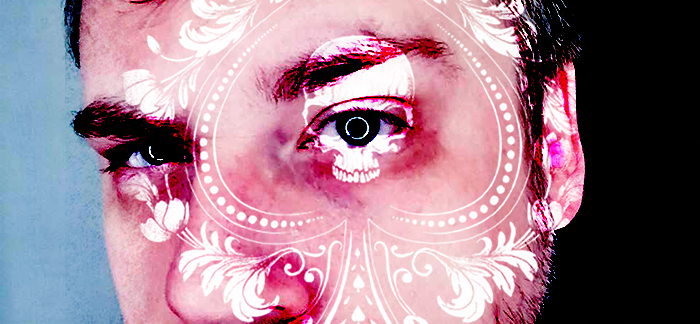 It was not truly known why Charon and Brandon stood by The Unholy One....now, Spade Deathen.... but Red Spyder was pissed.... and Angel, too, felt horrified and betrayed. "Why" ran through her head a million times per second... "why did her family side with Darkspade and taking Lil' Red?" Brandon and Charon shook their heads at Angel and then momentarily left into the back of the entrance.

Spade reached the ring and had already turned around and thrust his hands into the "Spade" formation..... when the lights returned, Red was standing silent in the ring, just staring with hatred at Spade.... not even giving a shit about Hra'gad who was in the corner of the ring by now. The Unholy One disrobed his long leather cape-- and instantly came up to Red's face. There was no need for words.